Aurora Australis Scenic Flights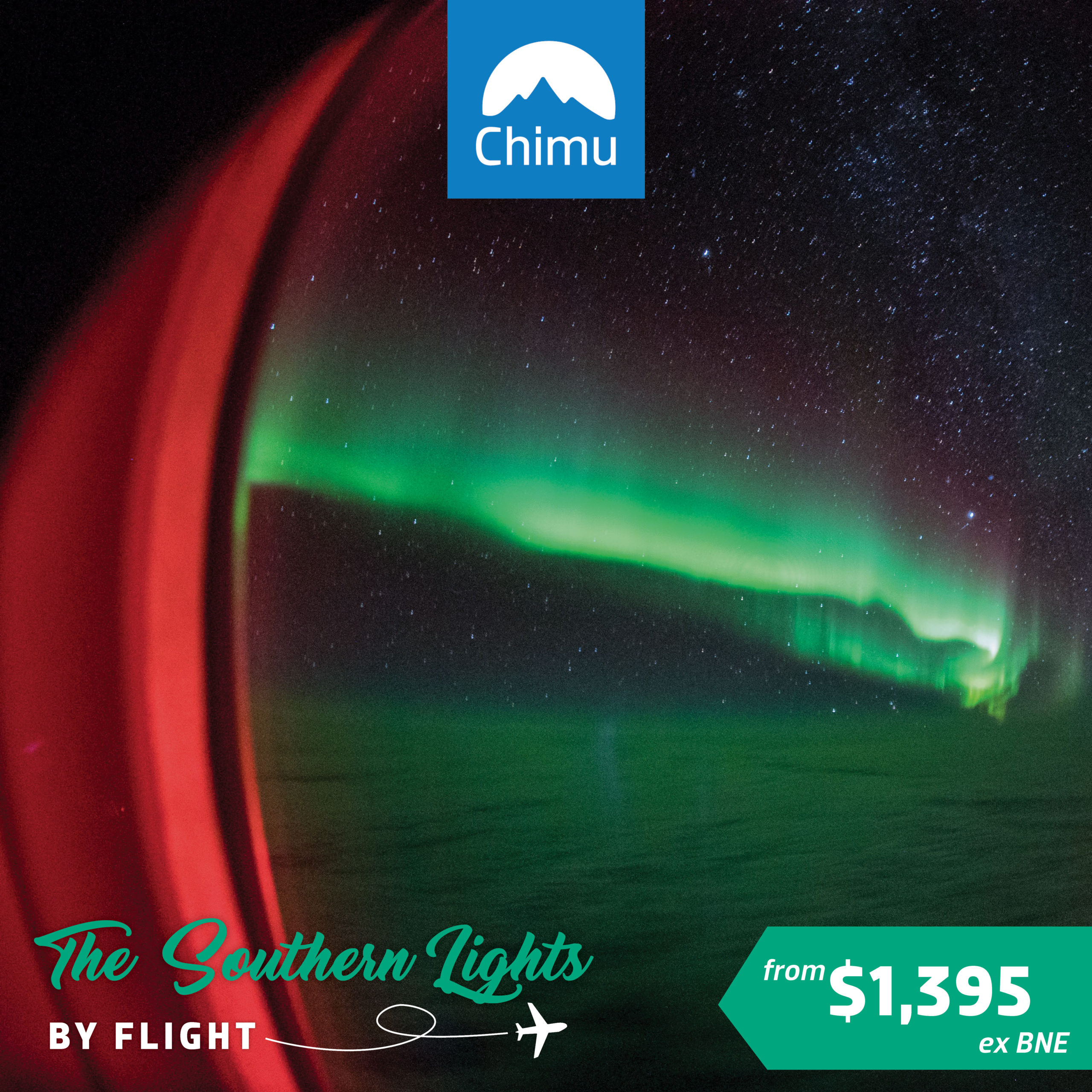 From
AU$1,395
Price per person
Package Details
Overview
Join Aurora hunter and astrophysicist Dr Ian Griffin & a team of expert astronomers and fly into the night, to witness one of the world's most magical natural phenomena, Aurora Australis (the Southern Lights).
Details
TOUR INCLUSIONS
Choose your seating options from Premium Business Class, Business Class, Premium Economy Class, Economy Class No Wing, Economy Class Wing and Economy Class Limited View.
All seating classes will experience spectacular views and an unforgettable round-trip including:
• Two full-service Qantas meals plus in-flight snacks
• Celebrate your adventure with champagne, wine, beer, spirits, and soft drinks as you enjoy a full bar service onboard.
• Choose your viewing on the in seat entertainment system.
• Learn about the Aurora, how it is formed and how best to capture it on your cameras with an expert team of Astronomers & Photographers onboard.
Selected departure dates:
-> Sydney…. 9 April 2021
-> Melbourne…. 10 April 2021
-> Perth.… 8 May 2021
-> Brisbane…. 14 May 2021
-> Sydney…. 15 May 2021
-> Melbourne…. 5 June 2021
Price:
-> Economy Class Limited View – $1295 per person ex Sydney & Melbourne and $1395 per person ex Brisbane & Perth
-> Economy Class Wing – $2095 per person ex Sydney & Melbourne and $2395 per person ex Brisbane & Perth
-> Economy Class No Wing – $2495 per person ex Sydney & Melbourne and $2895 per person ex Brisbane & Perth
-> Premium Economy Class – $3995 per person ex Sydney & Melbourne and $4495 per person ex Brisbane & Perth
-> Business Class – $6395 per person ex Sydney & Melbourne and $6995 per person ex Brisbane & Perth
-> Premium Business Class – $6995 per person ex Sydney & Melbourne and $7695 per person ex Brisbane & Perth

Inclusions
3. Southern Lights_Brochure

Travel Enquiry