We strongly recommend that you take out appropriate travel insurance to cover your travel arrangements. Your insurance protection should include cover for cancellation, medical and repatriation expenses, cruise cover (if cruising), personal injury and accident, death and loss of personal baggage and money and personal liability insurance. Evidence of such insurances may be required by certain travel providers such as tour companies & cruise lines. Insurance cover offered by credit card companies or reciprocal medical cover agreements are often not comprehensive. Travel insurance is strongly recommended by the Department of Foreign Affairs and Trade for all overseas travel. For more information visit www.smarttraveller.gov.au/travelinsurance.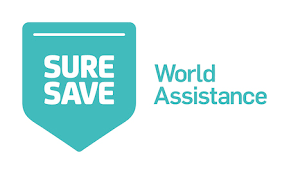 Travel Insurance by SureSave
SureSave is an Australian travel insurance company who specialise in providing help that's designed for travellers. Underwritten by certain underwriters at Lloyds, they are dedicated to keeping customers informed and covered through an honest and genuine approach to travel insurance. SureSave provides world assistance through their Sydney-based support team, including an award-winning customer contact centre, claims team and 24/7 Emergency Assistance team. All their services are in-house, so rest assured that no matter where your travels take you, you'll have access to expert assistance from home.
Free travel safety app with every policy
When you buy a policy with us, you'll get instant access to the free SureSave travel safety app. The app provides you with access to travel safety information on the go, including policy details, emergency contacts, phrasebooks and guides tailored to your trip.
Click here
to view the video and download the app.
Disclaimer
SureSave Pty Limited,  ABN 82 137 885 262 AR 339902, is an authorised representative of Cerberus Special Risks Pty Limited ABN 81 115 932 173, AFS Licence No. 308461. (Cerberus). Anthony Smith Travel, 68 626 592 667, is a distributor for Cerberus. This insurance is underwritten by certain underwriters at Lloyd's.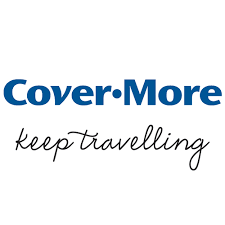 , AFSL 241713) ("Cover‐More") and receive financial and non‐financial benefits when you buy travel insurance products through us. We and Cover‐More are authorised to provide you with general advice about, and arrange, travel insurance products on behalf of the insurer, Zurich Australian Insurance Limited (ABN 13 000 296 640, AFSL 232507). You must read the Combined Financial Services Guide & Product Disclosure Statement before you decide to buy the travel insurance product you are considering purchasing to ensure it meets your needs and financial situation. The Combined FSG/PDS also contains information about the conditions, limits, sub-limits and exclusions that apply to the insurance, the 21 working day cooling off period, and how you can access Cover‐ More's Privacy Policy and complaints handling procedures. For information on the Target Market and Target Market Determination for these products, contact Cover-More on 1300 77 88 22.